SOILS Permaculture Association Lebanon was born out of the passion of a few individuals who were familiar with permaculture and were earnest about integrating the concept in the Lebanese civil society. When we took up the permaculture torch, only a handful of people were even familiar with the word permaculture and even fewer isolated small-scale operations were actually putting its principles into practice. A few permaculture projects existed in nearby countries, including Geoff Lawton's "Greening the Desert" project in Jordan and the Marda farm in Palestine, yet even those remained largely unknown to the vast majority of people in Lebanon.
Right from the start, SOILS tackled several fronts on the Lebanese landscape. We sought first to make permaculture part of the social and civic discourse in the country. Since permaculture covers so many fields (natural building, natural growing, reducing waste, using renewable resources, protecting the environment, developing sustainably, etc.) we continue to work at assembling all the different existing initiatives under one umbrella to create awareness. To that end, we set up a website, newsletter and social media channels to have a unified communication strategy promoting all the different messages linked to permaculture.
In a country where a civic society is still struggling to establish itself and distance itself from economic and political (partisan) protest movements, we were in virgin territory and our work was cut out for us. We adopted a comprehensive approach from the ground up, starting with individuals and working our way up to groups and communities. The permaculture ethics of People Care, Earth Care and Fair Share served as guiding principles for our efforts: our actions focused on setting up fully operational permaculture demonstration sites, as well as educating and empowering people in rural communities, while continuing to raise awareness among city dwellers.
We established SOILS Permaculture Association Lebanon in January 2014 with high expectations and startup funding from USAID after we won the "nabad" (Arabic for "pulse") social entrepreneurship competition organized by the Lebanese NGO Arcenciel. We set up our headquarters in the tiny village of Saidoun in South Lebanon where Rita and Bassam, two of our members, are from (Bassam is also a self-taught beekeeper and all-around handy-person in the village).
Because most of us had no land of our own in Lebanon or had no notion of agriculture and sustainable practices, we became our own first beneficiaries. With our limited resources, we had to rely on local experts in specialized fields to build our capacities. In return, we included them in our growing network and introduced them to a wider range of possibilities through related permaculture principles. As we met new people and learned new skills, we found ourselves growing more confident in our capabilities and in sharing these skills with others. Rather than just preaching theory and relying on resources from other countries, we were beginning to demonstrate permaculture and build a body of knowledge of our own, tailored to local needs and climate conditions. We started giving introductory sessions and workshops ourselves (beekeeping, seedballs, composting) and compiling recipes and DIY articles. We also initiating recycled crafts production in the village of Saidoun thanks to Rita's passion and creativity. But we still had a long way ahead of us.
In five short months after establishing SOILS, we succeeded in holding the first ever Permaculture Design Certificate (PDC) course in Lebanon. This easily constituted the high point of our first year in Lebanon. A few friends in our network had earned their PDC in other countries where the different climate, soil and endemic species made it difficult to apply their knowledge in Lebanon. We faced difficulties ourselves in finding available instructors for the PDC who were familiar with the climate and plants in Lebanon. On the other hand, participating in PDC courses abroad entails higher costs (tickets and accommodation) for Lebanese nationals. By holding the PDC in village of Saidoun, we would make it more financially accessible for the Lebanese as well as bringing additional income to as many of the villagers as possible. One woman cooked for participants for the duration of the course, other families rented out rooms to them, and several villagers earned income for the services they provided and the produce they sold during that time. In return, many of the villagers were invited to participate in the sessions and practical workshops offered during the PDC.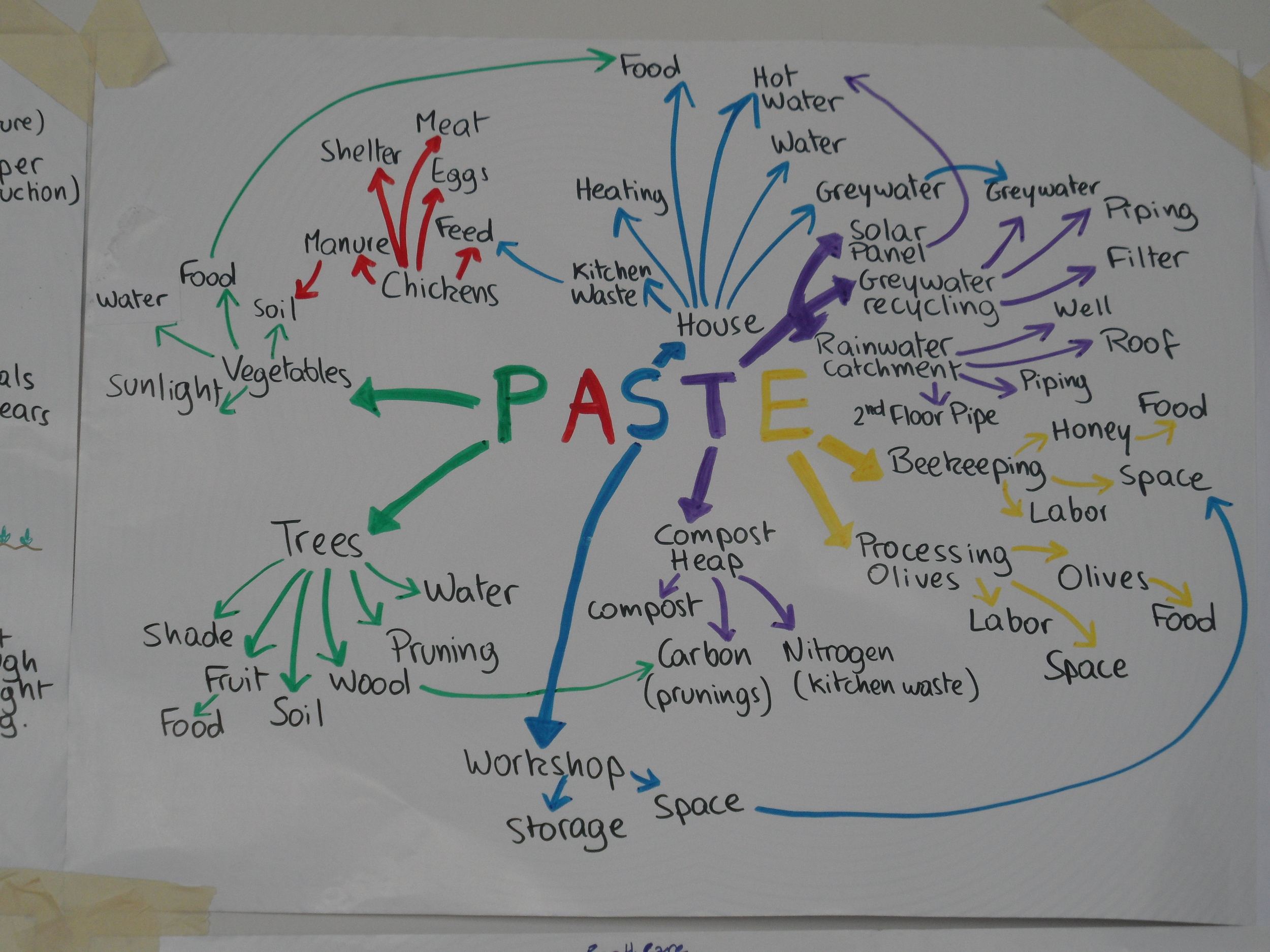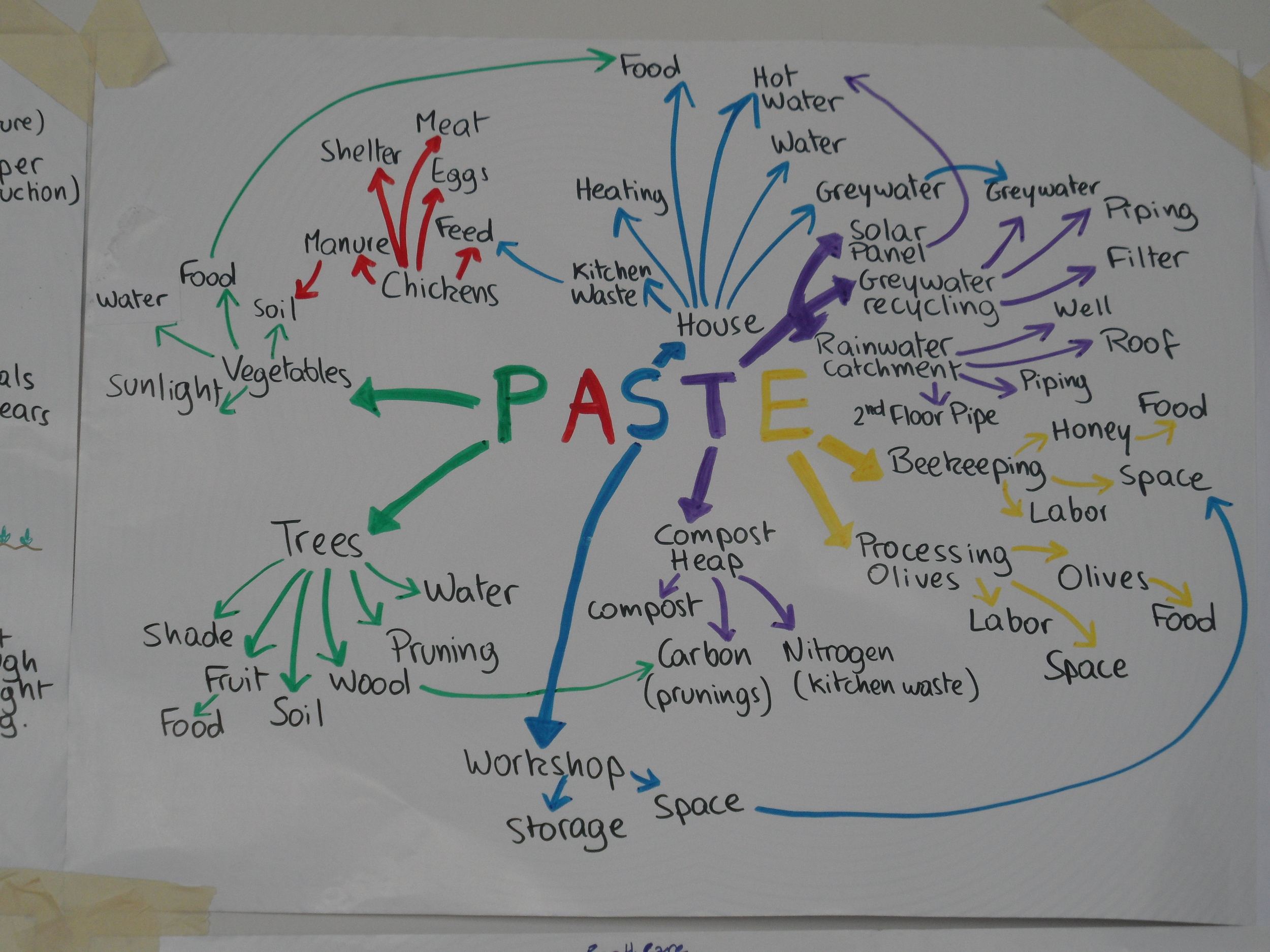 For now, we will stay the course and become the change we want to see in our world, while working to secure funding for larger-scale projects. The next items on our agenda include developing a demonstration site, producing local foods and crafts, and setting up educational facilities and resources.
Alexis Baghdadi (SOILS Permaculture Association Lebanon Founder)